How do I activate my new Debit card?
Expired Debit cards are replaced 2-3 weeks prior to expiration via standard mail in an unmarked envelope for your security. To activate your new Debit card and establish a PIN, follow the phone prompts sent via mail along with your card, and enter the requested information to activate.
Tools to manage your card
Activate & Manage PIN
Call
800-631-3197
and follow the phone prompts to activate your card and select your PIN.
Card Controls
Set alerts to stay on budget. Plus, lock and unlock your card whenever you need to.
Learn how.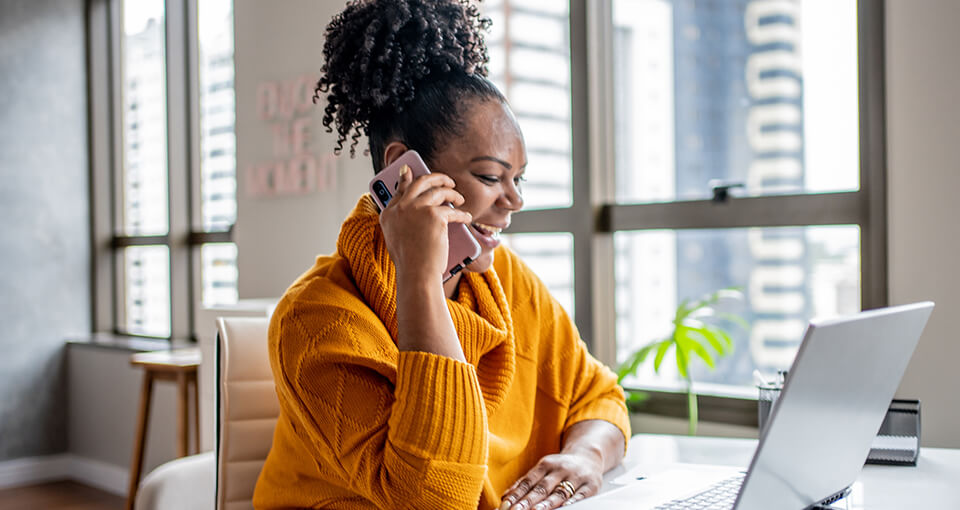 Quick Tip To Ensure the Best Experience
Please activate your card using the primary member's phone number (even if you're a joint member). If you're unable to call from the primary member's phone number, you'll be prompted to enter their 10-digit phone number to complete activation.
Zero Fraud Liability
Visa's Zero Liability Policy* guarantees that you won't be held responsible for unauthorized charges.
More ATM Locations
Make deposits and cash withdrawals conveniently at an ATM near you.
Find one today.
Contactless Transaction
Enjoy the ability to Tap to Pay at checkout or pay with your mobile device once your card has been added to your Digital Wallet.
Here's how.
Get To Know Your New Debit Card
Tap, Insert, or Swipe to make your purchases!

All your card information is now housed on the back for ease of use and security, including your card number, expiration, and security code.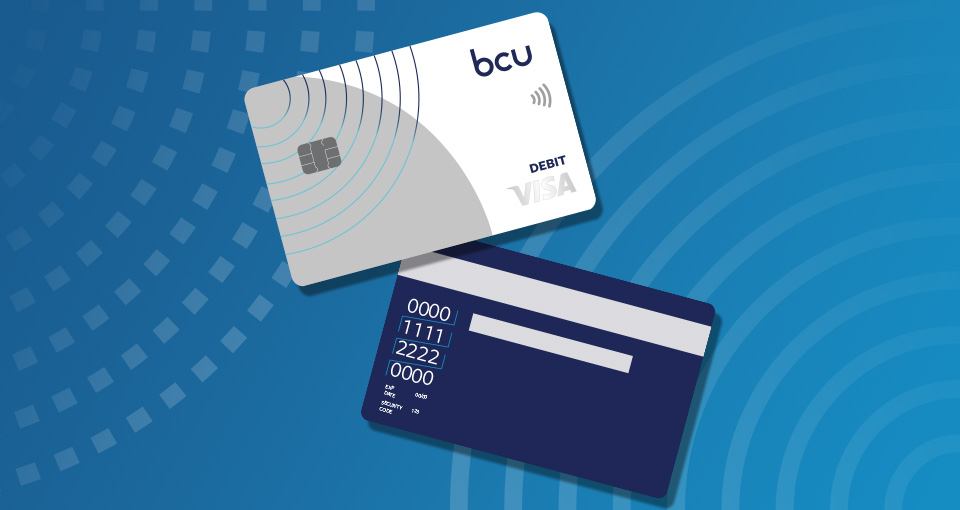 Frequently Asked Questions
How soon should I expect to receive my Debit card after it's ordered?

The standard time frame is 10-14 business days. If a card is rushed, it's estimated to arrive within two business days.

What are the benefits of using a Debit card?

The BCU Visa® Debit card comes free with your account. Our members use the card at stores and to pay for everyday purchases like groceries, gas, bills, or coffee. The funds are deducted directly from your Checking account, making it easier to budget and track. Spend with confidence with worldwide acceptance and Visa's Zero Liability Policy.

What's the daily limit for PowerPlus™ and Simply Checking?

When the balance is available, ATM-based transactions are limited to $1,210; PIN-based transactions are limited to $2,000; and signature-based transactions are limited to $10,000. Debit card purchases are limited to 40 per day, and ATM withdrawals to 9 per day. Planning for a big purchase or need a temporary increase? Give us a call at 800-388-7000.

My card is damaged. How can I request a replacement?

Will my Debit card expire if I don't use it?

After 12 months without a transaction, your card will close due to inactivity.

My card has been compromised, what are the next steps?

Are there any special offers I receive when using my Debit card?

Yes! Check our current offers. Simply select Visa Classic for card type and Debit for payment type.

How do I protect myself from fraud?

Using your Debit card is safer than carrying cash. Plus, you're not liable for fraudulent purchases with Visa's Zero Liability Policy. Visa Debit offers layers of security, and with BCU Card Controls, you have the ability to lock and unlock your card with ease.

How do I order a card for my Business account?

Contact Member Relations at 800-388-7000 to submit your request. Branches don't have the ability to provide instant issue Debit cards for Business accounts.
*Visa's Zero Liability Policy does not apply to certain commercial card and anonymous prepaid card transactions, or transactions not processed by Visa. Cardholders must use care in protecting their card and notify their issuing financial institution immediately of any unauthorized use. Contact BCU for more detail.