Find ATMs and Branch Locations
Free ATM Networks - Look for these logos
Save time and try these great services to fulfill your banking need…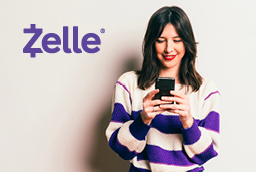 Zelle
A fast way to send money to friends, family and others you trust.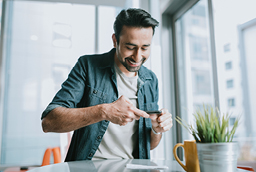 Deposit Anywhere
Deposit checks where you are. Sign. Snap. Submit.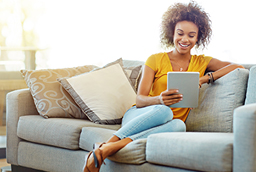 Branch Alternatives
Can't make it to a Branch? See your alternatives.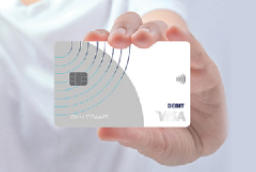 ATM Reimbursement
Get unlimited monthly cash refunds on non-BCU ATM fees with PowerPlus Checking.
Frequently Asked Questions
How can I access my accounts?

Access your accounts 24/7 through Digital Banking (on desktop or via our mobile app) where you can pay bills, transfer money, deposit checks, send or receive money using Zelle®, and much more. You can also visit one of our 30,000 surcharge-free ATMs to deposit and withdraw cash from your account.

For service support, you can reach us via Live Chat, automated telephone banking, Secure Message Center within Digital Banking, or by calling 800-388-7000. You can learn more about your banking options with the Credit Union by visiting https://help.bcu.org/s/article/Branch-Service-Alternatives.

How can I obtain a cashier's check from my account?

You can request to have funds mailed to you in the form of a cashier's check within Digital Banking, by visiting your local Branch, or by calling our Member Relations Team. Learn more.

How do I deposit a check without a Branch?

Deposit Anywhere

within Digital Banking eliminates the need to stand in line at a Branch or mail checks to the Credit Union, giving you the flexibility to conveniently make secure deposits anytime right from the comfort of your couch.

Where am I able to deposit or withdrawal cash?

You can find a BCU Branch, surcharge-free ATM, or deposit-accepting ATM location near you by using our ATM and Branch locator tool on our website or mobile app. Learn more.

How can I send or receive money within Digital Banking?

How can I obtain online statements or eDocuments from my account?

Your online deposit and/or loan statement will be available within the first 5-7 days of the month. The availability of your online credit card statements will vary, depending on your statement cycle date.


To view online statements and eDocuments:

Log into Digital Banking.

From your dashboard, choose the More icon below Your Favorites.

Select the eDocuments icon.

Each online statement and tax document will be accessible for 24 months.

Statements for savings accounts with minimal transactions are issued on a quarterly basis. You can review transaction history at any time by logging into Digital Banking. Please note, you will need Adobe Acrobat Reader Version 8 or higher to view your online statements and eDocuments.

How do I open a checking account and order a debit card?

The Credit Union offers a variety of checking account options – all with no monthly maintenance fees or minimum balance requirements. Minors over the age of 16 are eligible to open a checking account if a parent or legal guardian is listed as the joint account holder on the membership. Visit https://www.bcu.org/Banking/Checking/Powerplus-Checking to learn more.

To open an account, follow these simple steps:


Log into Digital Banking


From your dashboard, choose the Add Account/Loan option and then the type of account you would like to open. Or select the More icon below Your Favorites, and then the Open New Account icon.

Select the Open Now link, then the account type you'd like to open, and follow the prompts to order your debit card.