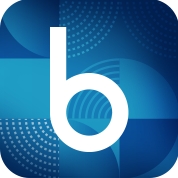 BCU continues to take every feasible step to protect the physical and financial well-being of our members and employees. If you or your family are impacted by the current public health and economic situation, and need our support, we're here to help.

Check back here for the latest updates.
Here Today For Your Tomorrow
24/7 Account Access
At a time when reliable access to Digital Banking tools is more important than ever, you can rely on the Credit Union's Digital Banking for your account needs.
Account Maintenance
Check account balances and transfer funds.

Bill Pay
Set up one-time
or recurring payments.
Deposit Anywhere
Make deposits securely using your mobile device.
Locations
Find thousands of in-network ATMs nationwide.
​​​​​​​​​​​​​​

*Qualification for temporary Deposit Anywhere limits is dependent on historical performance of the membership and is at the sole discretion of the Credit Union. Memberships that do not qualify for the temporary Deposit Anywhere limit increase will remain at their original daily and transactional limits. All remotely deposited checks will continue to be subject to review. We reserve the right to change these temporary Deposit Anywhere limits at any time for any reason.

1Portfolio mortgages and home equity loans are eligible for this offer. Loan due date will be maturity date may be extended, and interest is charged for the actual number of days owed, which may result in having to pay additional interest charges. BCU reserves the right to change this offer and or program at any time for any reason.

2Must be a current BCU member in good standing with no charge offs as of March 18, 2020 or eligible for membership through a BCU select employer group for offer. Both new and used vehicles are eligible for offer. Loan will be charged interest during the extension period. Loan subject to underwriting criteria. No loan application fees or prepayment penalties. BCU reserves the right to change this offer or program at any time for any reason.