Debit Card
If you opened a checking account and opted to receive a card, one will arrive in about 14 days.

Digital Banking
Sign up for Digital Banking to securely manage your accounts, transfer funds, deposit checks, enroll in e-statements, and more

ATMs & Branches
Find one near you with our Locations Tool.

Direct Deposit
Learn how to set up direct deposit – you'll need our routing number (271992400) and your 14-digit Account (MICR) number.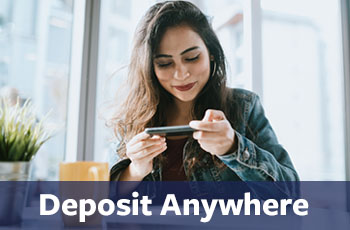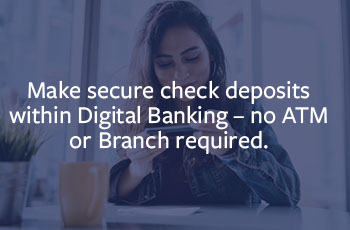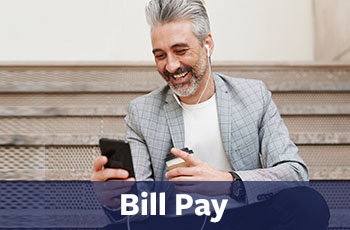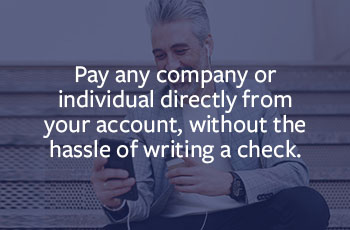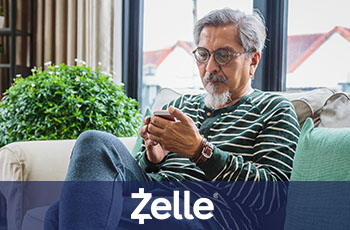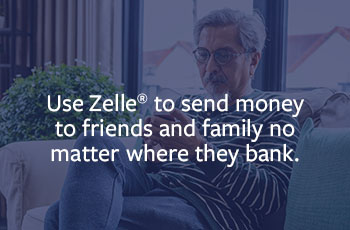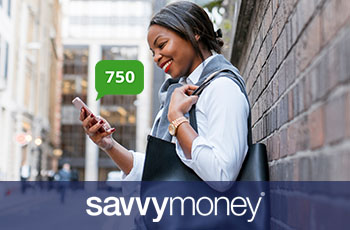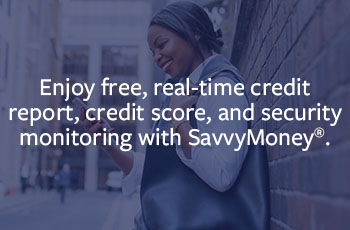 Download the Digital Banking app today!
Access your money on your schedule. Make a transfer or deposit a check in a snap with Deposit Anywhere.


App Store®
Google Play™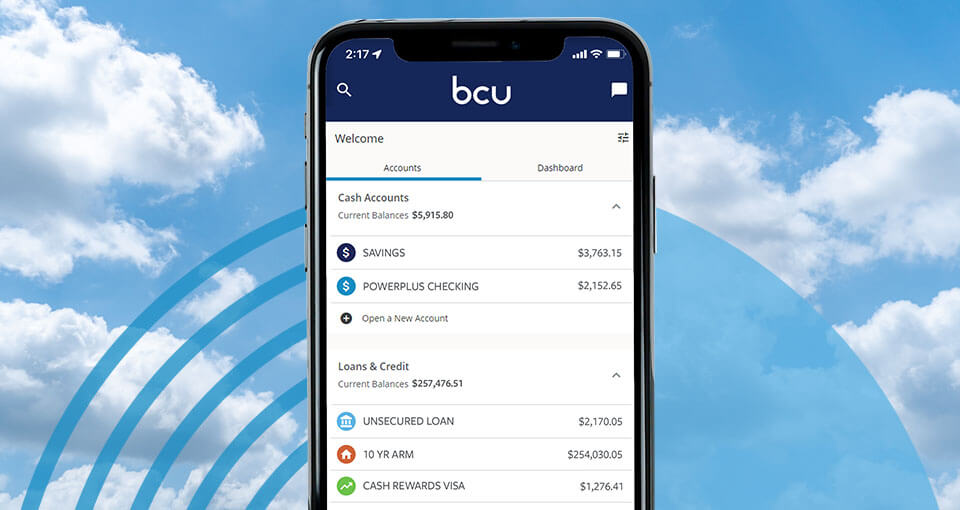 Your Financial Well-being is Our Reason for Being
Life. Money. You.®

Take control of your money with Life. Money. You.®, a personalized financial command center offering tools and resources to help you achieve your goals.
24/7 Access

With Digital Banking services on desktop or mobile and 30,000+ nationwide ATMs, the Credit Union is there for you whenever and wherever.
Putting You First

Not-for-profit and driven by a member-first mentality, we're committed to your financial well-being – learn more.
Lifelong Membership

Once a Member, always a Member – no matter where life takes you, the benefits of Credit Union membership will always be available to you and your family.
Frequently Asked Questions
What's the difference between "Member Number" and "Account Number"?

Member Number: A number assigned to your membership as a whole.

Account (MICR) Number: A 14-digit number specific to the account type(s) you have (i.e. Checking)

How do I get answers for account-specific questions?

For the fastest, safest service, you can always rely on secure messaging. Log in to Digital Banking, select Message Center under "My Accounts" and then select Ask a Question.

How do I set up direct deposit?

To establish Direct Deposit to your Savings or Checking account, start by filling out your employer's Direct Deposit Form. BCU provides several options to assist you. Login to Digital Banking and generate a customized direct deposit form.

How do I link my account to other financial institutions?

When will I receive my Visa® ATM/Debit Card?

If you opened a Checking account, your debit card will arrive within 7 business days.

There are three ways to request a debit card:


Visit a Service Center that issues debit cards to receive an instant issue debit card same day.
In Digital Banking click on the share you would like to get a debit card for. In middle top right corner, you will see option to "Order a New Debit Card." PS – If the share has had a debit card issued in the past for any member, they will not be able to order a Debit Card online.

Contact Member Relations at 800-388-7000.

How do I set up online and mobile banking?

With the Mobile App, you have 24/7 access to the Credit Union. Save time by skipping the line – simply and securely view transactions, deposit checks, pay bills, open new accounts, and much more. It's like having a Credit Union branch in the palm of your hand.

If you haven't already, download the Mobile app today from the App Store℠ or Google Play™ store. For more information on how to set up online and mobile banking, visit: https://help.bcu.org/s/article/RegisterforDigitalBankingAccess1

How do I apply for a loan?

For your convenience, you can apply for a BCU loan a few different ways:

Apply online through the BCU website or mobile website. Click on the Open an Account/Loan and select the type of loan you want to apply for. From there complete the loan application.
Apply via phone at 888-389-8344 (24 hours a day, 7 days per week)


Apply in person at a Service Center

Please note:

To apply for a loan, you must be at least 18 years of age (21 in Puerto Rico) unless legally married or emancipated.

Loan approvals are valid for 90 days. After the 90-day approval period, the application will expire, and a new application will need to be submitted. A new credit check will also be required.

Before we can fund a loan, your membership/accounts will need to be in good standing.